For tinto*tinto questions, comments, or concerns


Before filling in the inquiry form
If you want to know about the availability of the room, you can confirm it at "reserve now" page.

Only online reservations are accepted.

If it is hard for you to make a reservation

through

our online booking system, please feel free to contact us

at 

"Reservation request for overseas guests" page.  We will reply

to you 

within 24 hours. ↓↓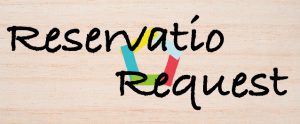 Inquiries by email
Connect with us on Social Networking Service
You can send us a direct message through the SNS above.  LINE is strongly preferred because you can chat through it.

Inquiries by phone
Making a reservation by phone is not basically accepted.

Please feel free to call us if you have any questions, have additional requests, and want to be included in the waiting list. You can also call us if you cannot possibly make a reservation through the Internet.
Please call us at:

+81−980−56−5998 (9:00am-8:00pm)
You cannot reach us immediately when we are serving our valued guests. In this case, do not hesitate to call us again later.

During our absence, we forward calls to cell phone, but sometimes we cannot answer your call.

If you are not in a hurry, you can reach us by using one from the SNS above or by emailing us.