List of 19 must-go restaurants nearby

We, tinto*tinto are a B&B small hotel.  We recommend some restaurants for dinner in the northern part of Okinawa, Nakijin village, Motobu town, and Nago city.  We hope you enjoy Okinawan dinner in a restaurant you choose. We also suggest good restaurants when you come here. Please refer to our information guide as follows.  
The restaurants of 1 to 15-minute drive in Nakijin & Motobu
NAGADO-YA, a Nakijin Agoo pork dish restaurant
[in Najin]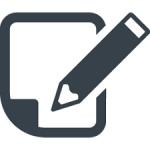 This is the special restaurant for Agoo pork in Nakijin. If you want to eat the authentic Agoo pork, please come to this restaurant. You can enjoy the "Agoo" with "shabu-shabu" or "BBQ." Many people are satisfied with the good qualified pork and local organic vegetables with organic seasoning.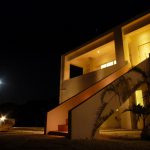 RE, Italian Restaurant
[in Motobu]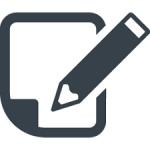 This is an authentic Italian restaurant they accept only 1 party.  In the luxurious dining room, you can enjoy the superb Italian chef's special with seasonal Okinawan ingredients and a plenty of kinds of wines over a gorgeous view of the blue sea.  Your kids will surely enjoy this wonderful meal time.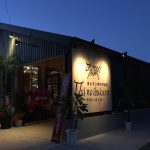 Usi no Ibukuro, bar specialized in grilled hormone
 [in Nakijin]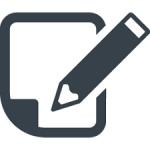 Over jazz music, you can enjoy Onaha Beef, special Japanese beef in Nakijin, with soy sauce and horseradish.  The hormone as well as meat is truly fresh because the son and his family with stock rising farmer background run this restaurant.  You can also enjoy wine, and Japanese sake.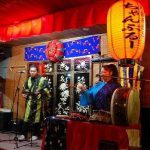 Champuruu, a local music bar
 [in Nakijin]
You can enjoy Okinawan typical food and the sanshin, the Okinawan ukulele-like musical instrument, and music live concert here in Nakijin.  Every night, both local people and tourists, even with children, come to this bar for the music live concert.  The live concert is a style that all the guests including kids join.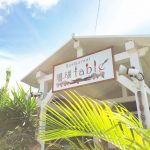 SANGO Table, a restaurant
[in Nakijin]
This is the casual restaurant where you can comfortably enjoy seasonal Okinawan ingredients.  The hamburger steak of Agoo pork and beef are among the popular dishes. They also have various appetizers, and each and every dish is wonderful.  The special European curry and rice to go is the one worth trying.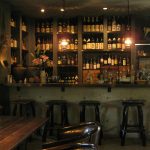 SEIHEI, Atelier Café Bar
[in Nakijin]
You can find a small café bar surrounded by Nakijin forest away from the reality.  This is one of the best restaurants in Okinawa, with a variety of dishes you remind of a French restaurant, and with abundant kinds of wines at the bar counter.  They also offer the works by Okinawan craft workers and cordial syrup.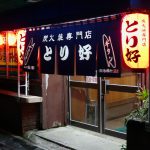 TORIYOSHI, "yakitori" restaurant with Agoo
[in Nakijin]
This old restaurant with a 30-year history is always crowded with those who want to eat grilled Agu pork.  You can taste the exceptionally delicious agu pork in traditional atmosphere. Also, you can take out charcoal-grilled pork with tender taste to your room.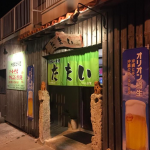 TAMAI, Okinawan cuisine
[in Nakijin]
This is the closest from tinto*tinto and a typical Okinawan diner.You can eat Okinawa noodle,fried Okinawan vegetables,and so on.They have the whole package of the good taste, the good volume, and the good price. We highly recommend to the customers who want a close, reasonable and Okinawan meal.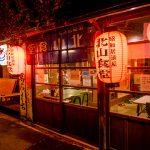 HOKUZAN Shokudo,Japanese traditional style
[in Nakijn]
You will feel relaxed and nostalgic somehow in this traditional style of Okinawan dive bar.  You can try almost all of the typical Okinawan dishes either in a tatami room or in a private room. In addition, you can enjoy all-you-can-drink awamori from the faucet.  They will entertain you in many ways, so you will never be bored being there.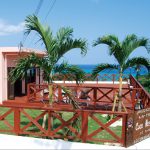 Coco Neel, Kitchen Terrace
[in Nakijin]
If you want to enjoy the splendid ocean over meals, please try this restaurant.  This Western-Italian style restaurant is on the hill, and from there you can look around Kouri Island and emerald blue colored sea.  We recommend staying at terrace on a fine day.  You can take out your order, if you like.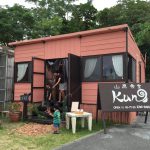 KUNI, Yanbaru diner
[in Nakijin]
This cute pink restaurant is located next to Soore,Nakijin roadside station, and its interior is Moroccan.They cook local vegetables and Okinawan ingredients and serve various kinds of creative cuisines combined with Chinese, Ethnic, and Italian food.We particularly recommend Okinawan pork, and spring roll whose numbers are limited.If you call in advance, you can take them out.
Restaurants of 20 to 35-minute drive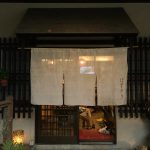 HANAORI, island treat
 [in Nago]
You can enjoy taste of Okinawan home cooking with the reasonable cost.  It is in Nago city, next to Nakijin village, and is always crowded with local people.You are welcome to fully appreciate Okinawan mom's taste.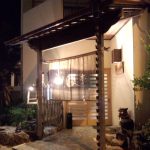 Sho Hu Tei, in Umusa
[in Nago]
You can enjoy fresh fish caught in the ocean near Okinawa.  They serve the sophisticated dishes rich in local ingredients.  Even the local people are crazy about their dishes.  This restaurant is one of the rare restaurants where you can enjoy fresh and authentic fish dishes in the northern part of Okinawa.  They cook and serve sashimi, sushi, and seasoned fish that are fresh out of the nearby sea.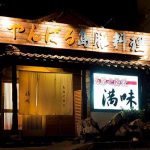 MANMI, a restaurant with grilled Yanbaru Pork
[in Nago]
This is a special restaurant of charcoal-grilled Yanbaru Shima pork, which is a brand pork and is a representative of the northern part of Okinawan pork.  You can enjoy not only grilled dishes, but also creative dishes.  It is very popular with many celebrities.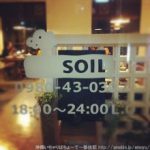 SOIL, a place to eat and drink
[in Nago]
This is a café next to Nago Bus Terminal that is suitable for a tranquil night.  The chef makes a harmonious collaboration with Onaha Beef stocked from Nakijin, and also with a big chorizo of Nakijin, with the vegetables grown by Harusaa, Yanbaru farmers in Okinawan dialect.
BALANCO, kitchen&delicatessen
[in Nago]
This is a Western style restaurant famous for demi-glace sauce cooked for 1 week, popular with the local people.  They serve selected dishes with special sauce, such as hamburger steak, omelet rice, and beef stew. We recommend taking out their delicatessens.
ENTRO soup&tapas
[in Nago]
You can enjoy French and Italian dishes with ingredients prepared from the northern part of Okinawa.  It is located near Meio University in Nago. Inside the restaurant, you will also be satisfied with looking at the glass works made by the chef's wife as a glass work specialist.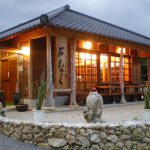 ISHINAGU, uchina taste
[in Motobu]
In this restaurant you can feel surrounded by the warmth of woods.  It is on the hill side, so you can view all over the ocean in Motobu and Ie island.  They serve "Uchina Taste," which means Okinawan taste with Okinawan fresh ingredients.  If you like seafood, you will be happy to taste fresh fish.  You can choose a combo menu, like Ishinagu Gozen, or each Okinawan dish as you like.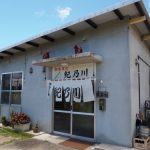 KINOKAWA Shokudou
[in Motobu]
This is a diner with the traditional Okinawan taste. Each and every dish, such as gooyaa-chanpuruu, fried bitter gourd and vegetables, combo menu, and pork loin cutlet combo menu, is of good taste with good amount. Not a few customers come all the way to this restaurant to enjoy jimami-dofu, tofu made from peanuts.
*Now They serve only lunch until 5:00 pm.