How to book a room and how much it costs


The steps to make a reservation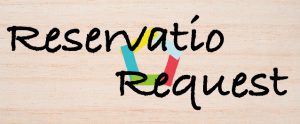 Top deals and check availability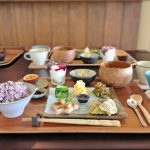 The plan includes the special Japanese-Okinawan breakfast
 Japanese-Western style room, 2 three-quarter beds & tatami


 Breakfast exclusively for you at the cafe room


 From ¥10,500 per person
---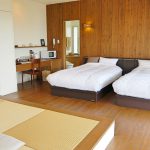 The cozy room with scenic ocean and Kouri island view
 Japanese-Western style room, 2 three-quarter beds & tatami


 Breakfast not included


 From ¥8,500 per person
---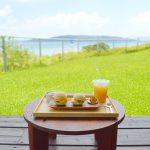 Breakfast as room service over scenic ocean view
 Japanese style tatami room, with shower room


 Breakfast at your room included


 From ¥6,700 per person
---
The cozy room with scenic ocean and Kouri island view
 Japanese style tatami room, with shower room


 Breakfast not included


 From ¥6,000 per person

The important notices when you make a reservation
You can make a reservation until July 2019 now.  You can make a reservation as to Aug 2019 from Apr 7th at 12:00 pm.

Once you complete the procedure to reserve your room, we consider you have agreed with terms and conditions.
If you need to modify or cancel your reservation, go on to view a current reservation.

Inquiries by phone
Making a reservation by phone is not basically accepted.

Please feel free to call us if you have any questions, have additional requests, want to be included in the waiting list.

You can also call us if you cannot possibly make a reservation through the Internet. 
Please call us at:

+81-980-56-5998 (9:00 am-8:00 pm.)
During our absence, we forward calls to cell phone, but sometimes we cannot answer your call.

If you are not in a hurry, please contact us at make an inquiry page.