"Umi Room," a Japanese style tatami room


Inside of the room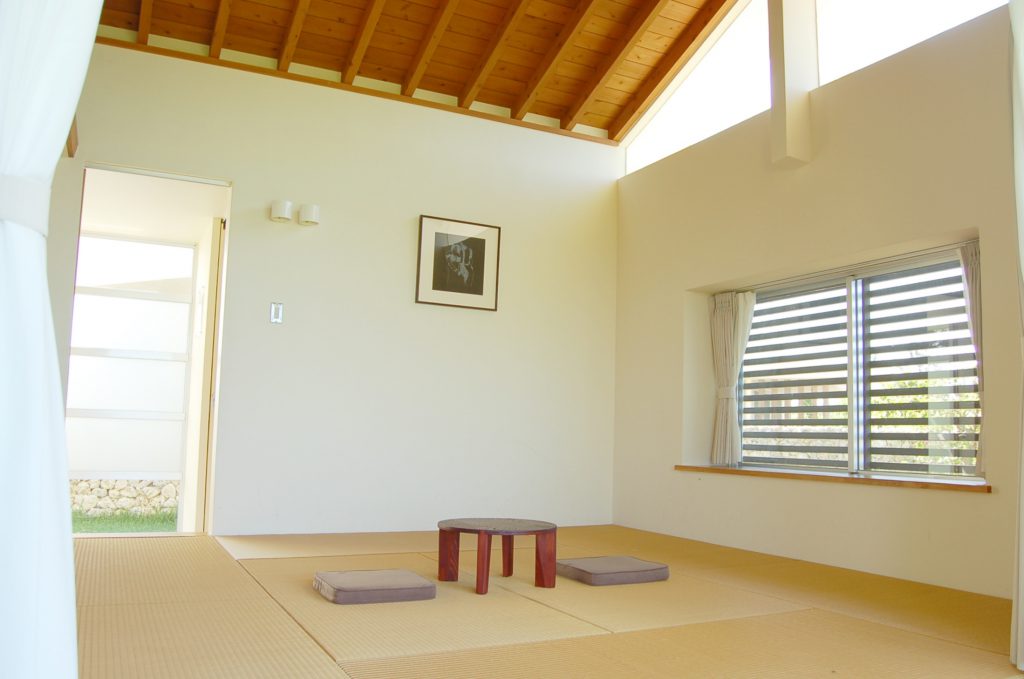 ▲A simple taste room with tatami mat made by Ryukyu beegu and with high ceiling

▲A light and a wind refreshingly come through the room because of the big glasses on the entrance and the ceiling window.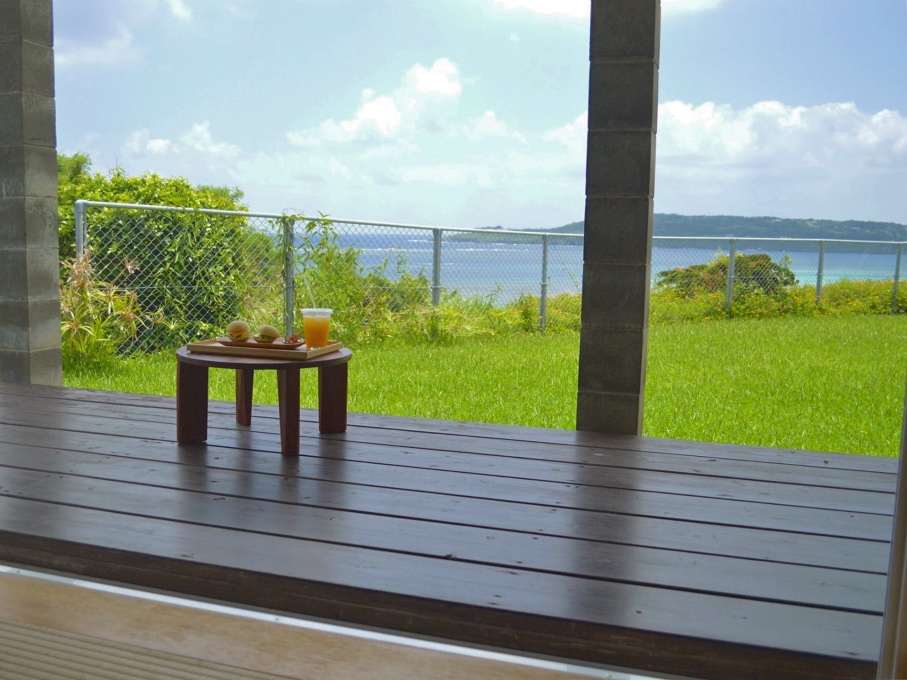 ▲You can come out to the veranda smoothly through amahaji, which means engawa in Okinawan dialect.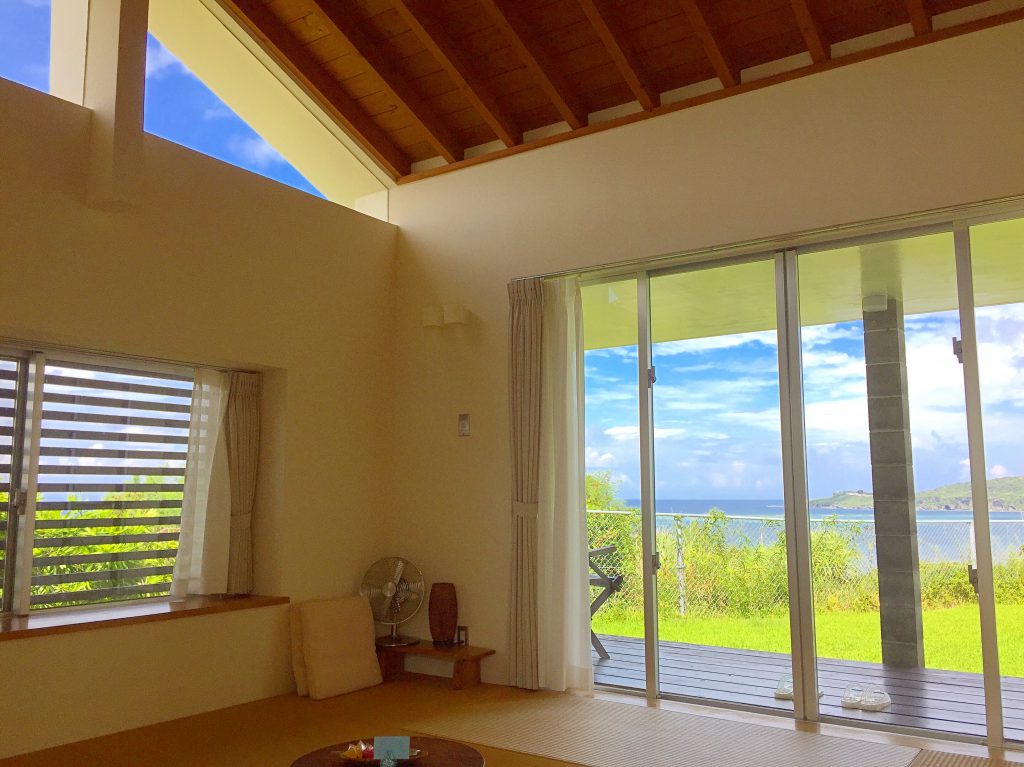 ▲We hope you enjoy relaxing time over the splendid ocean and Kouri island view while you are laying down on Ryukyu tatami mat.

Views from the room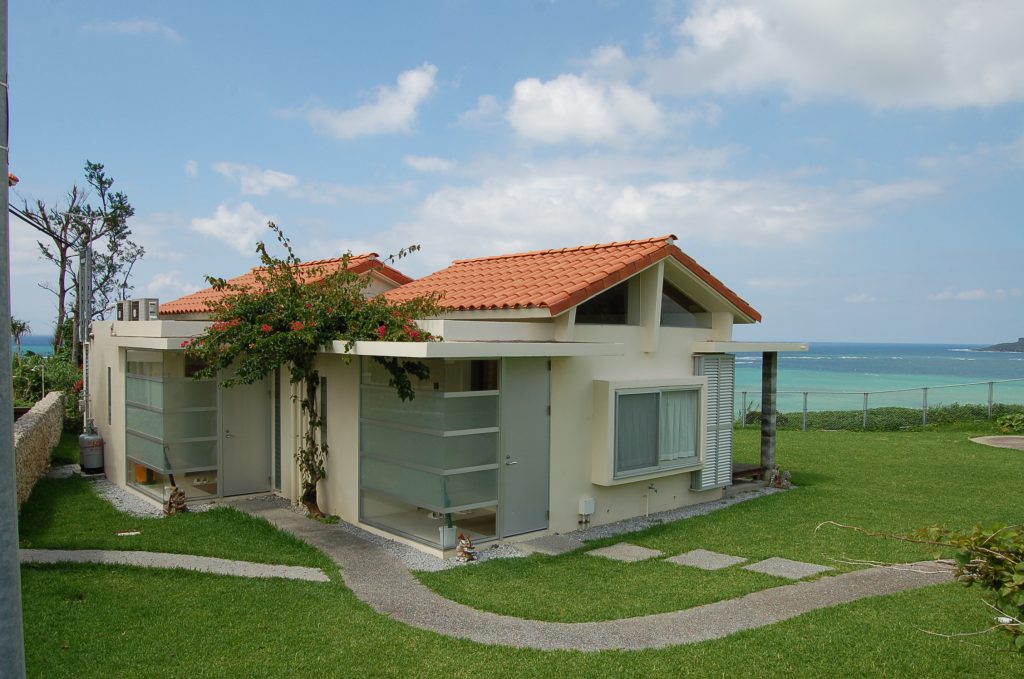 ▲Umi room is one of the rooms in the cottage with red roof tiles.  It stands on the Machan Machan side of the garden, which is a sister guesthouse and is on the same site.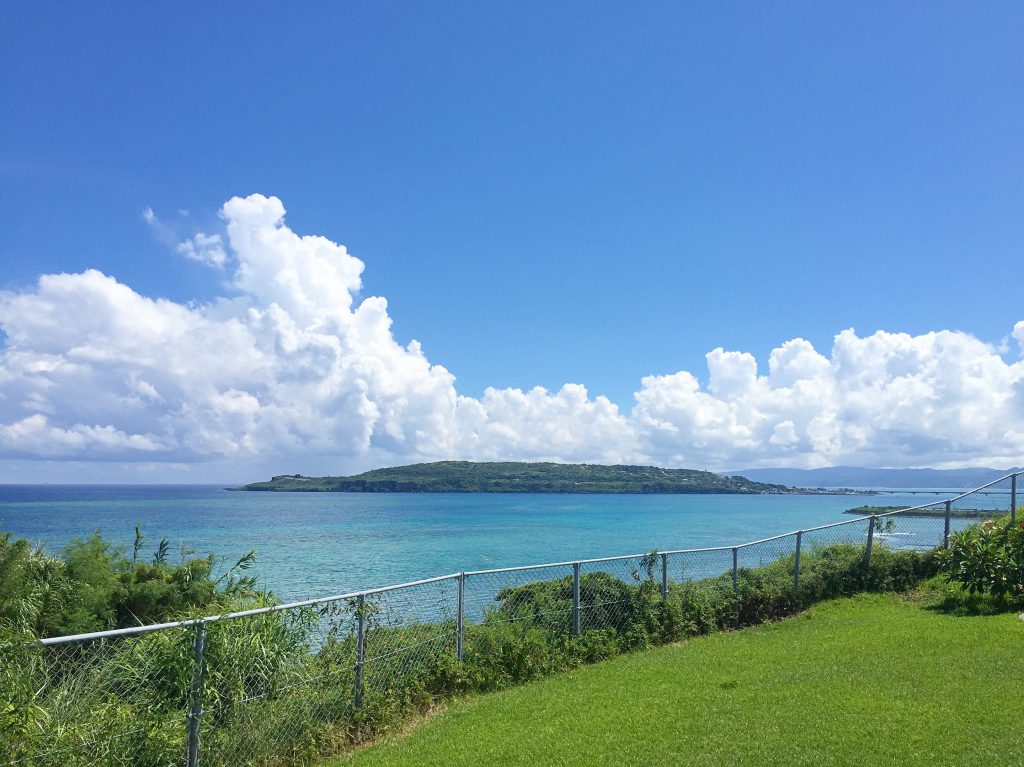 ▲Kouri island and the blue bright ocean are just in front of you from the room.  The veranda leads to the garden, which makes you feel relaxed and unrestricted.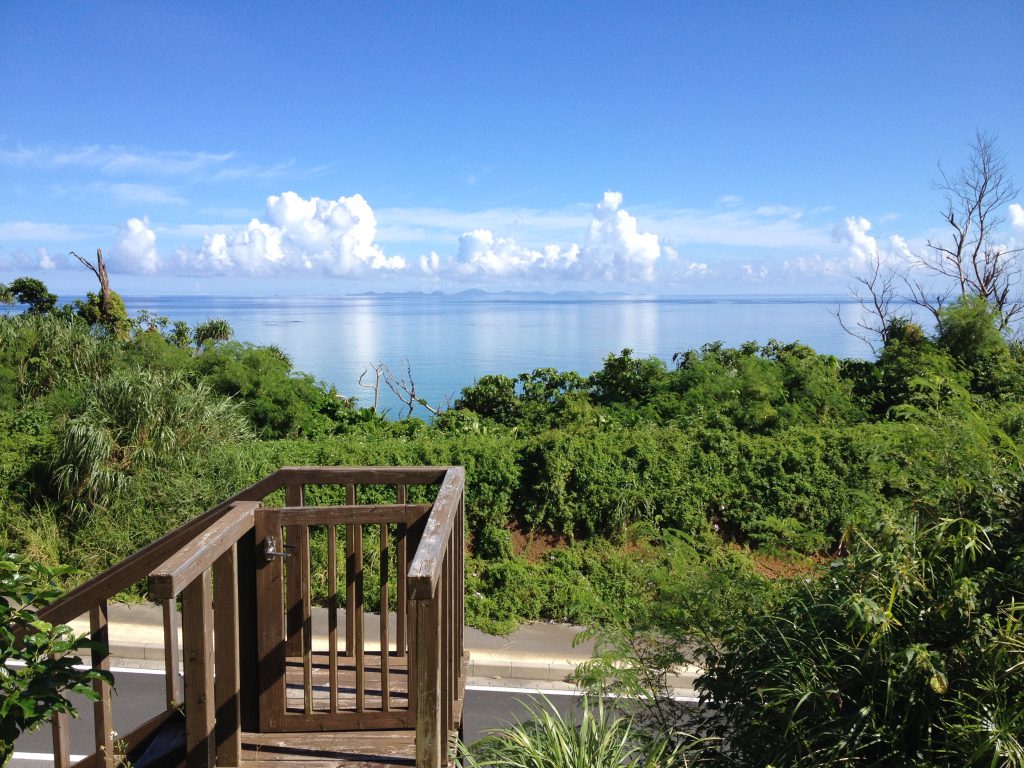 ▲From the bay window, you can enjoy views of Izena island and Iheya island.  You can go down stairs to the road leading to the beach.

Shower room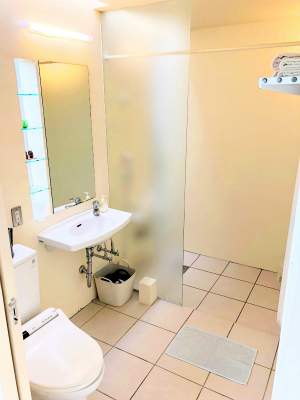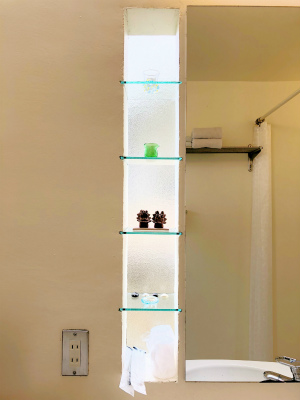 ▲The bright shower room abundant of sunshine from the ceiling windows.  We equip an individual shower booth, a sink, and a restroom.

▲The water supplied from the faucet is soft water good for your skins.  It is converted from hard water into ionized alkaline water, so you can safely drink it.  We provide bath amenity, natural essential oil "LEAF & BOTANICS," and additive-free "Shabon-dama soap."

Breakfast
We offer a breakfast room service to the customers in Umi room who want breakfast.  Please go to breakfast page.

▲Sandwiches of buns made from natural yeast and soy milk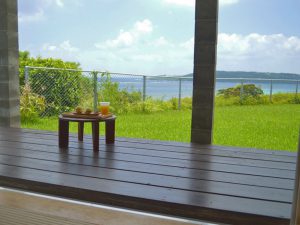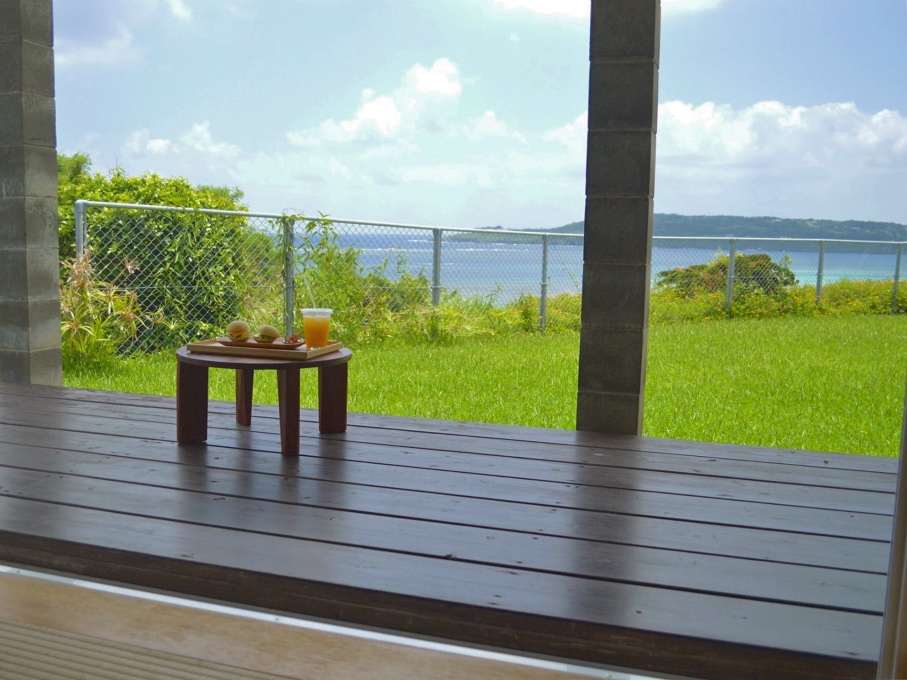 ▲Please enjoy your relaxing morning time over the ocean view from the room.

Summary of Umi room features
The panoramic view of the blue sea off Uppama Beach and Kouri island just in front of you

The spacious and simple room with Ryukyu beegu tatami mat, a high ceiling, a balcony, and a garden

You can see the gorgeous sunrise coming up from the top of Kouri island in the mid summer.

We serve you the breakfast room service at the designated time.

The cute red-roof-tile room of the cottage

Umi room in detail
 

Accomodations

 

Services

 

Amenities

Size

 

8 tatami mat


+

shower room

A comfortable air-conditioner

Cooler/Heater

Towels

Bathing towel / Hand towel / Face towel

Occupancy



 3

 adults




Fridge

Complimentary water / tea

Shampoo
Soap

Leaf & Botanics




Shabon-dama soap

Infants

 

No accepted




TV

A terrestrial tv

Toothbrushes

For everyone

Futons

 

Set of futon each




Toilet

toilet with a bidet

Cotton swabs

 N/A

Bathtub

 N/A

Internet

wi-fi : N/A

Bath salt

 N/A

Shower room
 

Individual shower

Electric kettle

 1

Tea set

Complimentary
tea / Coffee
 

 

Hair dryer

 1

Cups/
Glasses
 

Okinawan pottery cups and glasses

Things you need to know
We don't prepare lounging wears nor facial soap.

You are not allowed to smoke inside of the room.  Please get out to the balcony when you smoke.